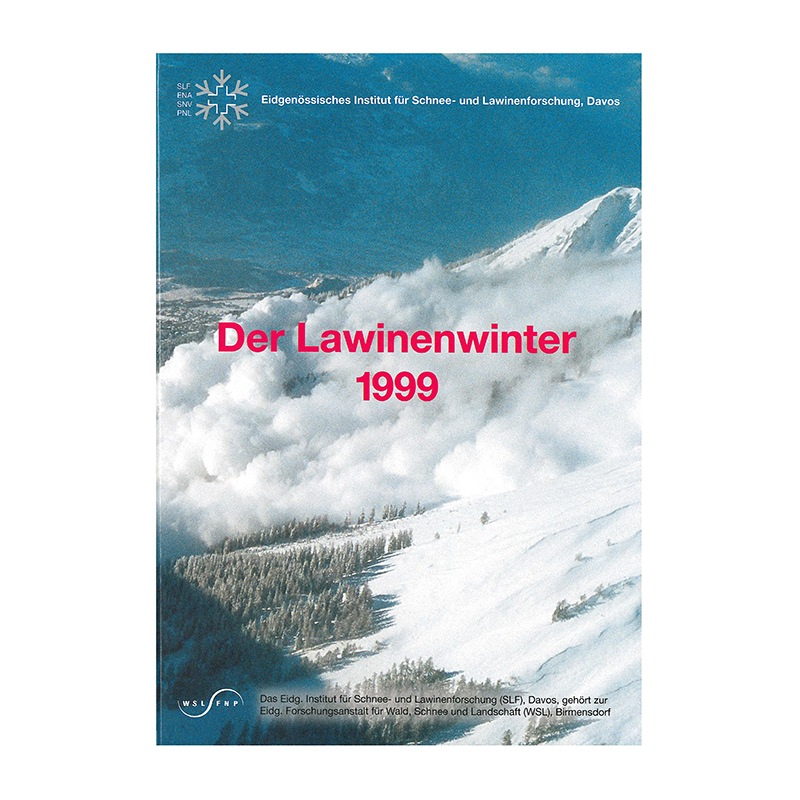  
Der Lawinenwinter 1999. Ereignisanalyse
Der Lawinenwinter 1999. Ereignisanalyse
Editor(s): Eidg. Institut für Schnee- und Lawinenforschung (editor)

Publisher: Eidg. Institut für Schnee- und Lawinenforschung

Pages: 588

Publication Year: 2000

Security and data protection
Your personal data is in safe hands with us and will not be passed on or made available for anyone
Delivery terms
Orders placed electronically are binding even if they have not been signed electronically or person.
Return of goods
Deliveries may only be returned after contacting E-Shop (e.g. by telephone, letter, fax, or e-mail

Im Auftrag des Eidg. Departementes für Umwelt, Verkehr, Energie und Kommunikation (UVEK) und des BUWAL/Eidg. Forstdirektion als federführendes Bundesamt hat das Eidg.  Institut für Schnee- und Lawinenforschung (SLF),Davos die katastrophalen Lawinenereignisse dokumentiert,  die aufgetretenen Schäden erfasst, die Wirksamkeit der getroffenen kurz- und langfristigen Mass-nahmen  beurteilt  und den nötigen  Handlungsbedarf  aufgezeigt.   Mit diesem Grundlagenbericht legt das SLF nun eine wissenschaftliche Basis-Dokumentation über den Lawinenwinter 1999 vor.